First Aid training that saves lives
Our First Aid courses are realistic, immersive, supportive—and fun! 
We combine both hands-on and scenario-based training using realistic simulations, to cover basic workplace first aid through to situations more typical of tactical emergency medicine (TC3) and pre-hospital emergency care. We provide a tiered approach that matches first aid skills to the appropriate environment. 
Participants are supported to become confident in treating both common and catastrophic first aid emergencies such as cardiac arrest, fracture treatment, head injuries, blast injuries, gunshot wounds, treatment of spinal injuries as well as treatment of illnesses common in hot and cold climates. 
Our training methods transfer skills effectively, developing participants' confidence to be able to administer treatment and save lives, even in remote areas and under challenging conditions.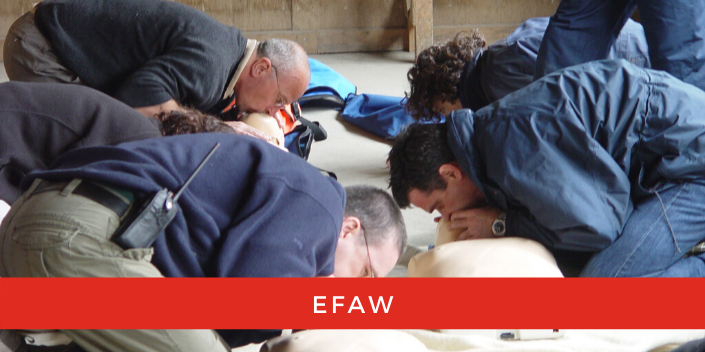 Tier 1 – Emergency First Aid at Work (EFAW)
For Urban or Peri-urban deployments where immediate definitive care facilities are available. A one day course with 8 hours of training content.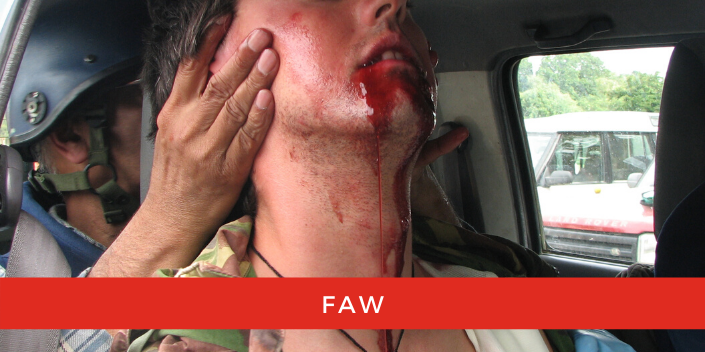 Tier 2 – First Aid at Work (FAW)
For deployments with controlled evacuation procedures in place where definitive care facilities are within 1hr. A two day course with 12 hours of training content.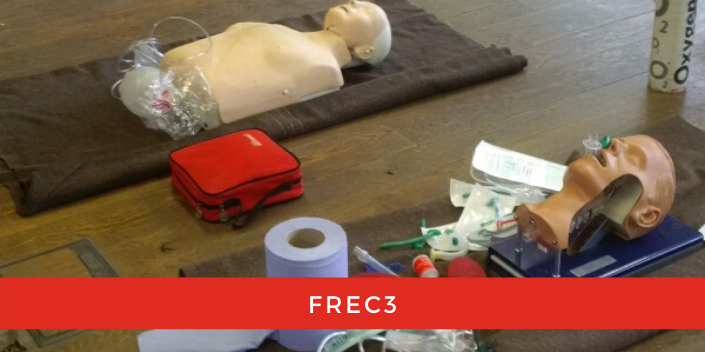 Tier 3 – First Response Emergency Care (FREC3)
For deployments to hostile and remote environments where definitive care facilities are more than 1 hour away or where self-evacuation may be required. A 5 day course.
Course comparison - click to view
| | | | |
| --- | --- | --- | --- |
| Course Content | Tier 1 – EFAW | Tier 2 – FAW | Tier 3  – FREC 3 |
| Chain of life first aid priorities | + | + | + |
| Incident management | + | + | + |
| DRC1ABC | + | + | + |
| Recovery position | + | + | + |
| Resuscitation | + | + | + |
| AED | + | + | + |
| First Aid Kits | + | + | + |
| Control Bleeding | + | + | + |
| Burns | + | + | + |
| Fractures | + | + | + |
| Effects of hot and cold environments | + | + | + |
| Common illnesses and conditions | + | + | + |
| Casualty Evacuation | + | + | + |
| Skill Assessment | + | + | + |
| Trauma | | + | + |
| Sterile Kits | | | + |
| SAF, IDF, Blasts and Explosion | | | + |
| RTC Drills | | | + |